Interested in Joining?
The Hales Corners Fire Department is currently accepting applications for Part Time, Firefighter/EMT's. If you are interested in learning more, please reach out to our recruitment team by clicking below:
https://www.jointhefireservice.com/departments/hales-corners-wi/learn-more/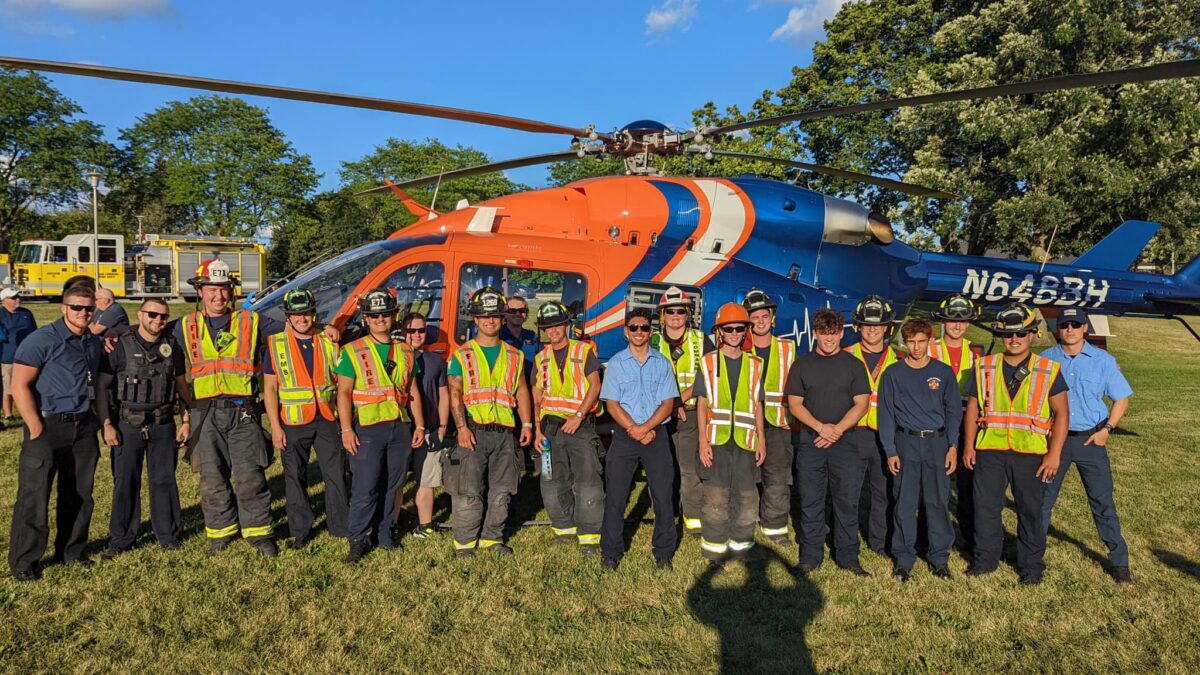 Apprenticeship and High School Internship Programs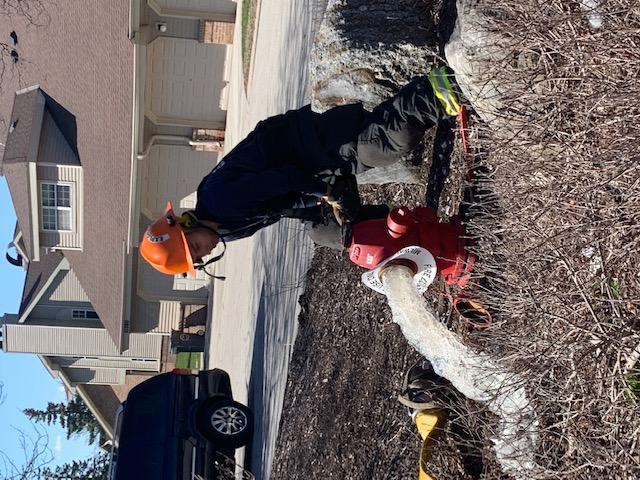 The Hales Corners Fire Department is now offering High School Internship Program. Requirements must be a High School Junior or Senior with a 2.0 GPA.
In addition to the High School Internship program, we offer an Apprenticeship program. To be considered for the apprenticeship program, you have to be a student in Firefighter 1 and/or EMT Basic. If you are interested in finding out more information about the High School Internship or the Apprenticeship program contact Captain Thorpe.
Sound the Alarm!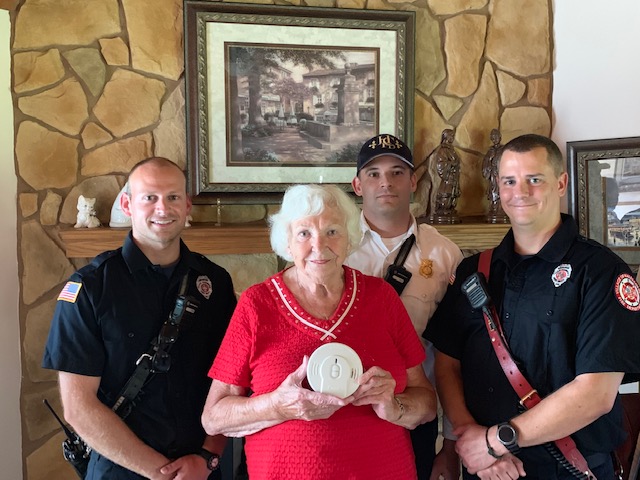 The Hales Corners Fire Department will be able to hand out free working smoke detectors on emergency scenes, public education events, and upon request for Hales Corners residents. Residents of Hales Corners can contact the Hales Corners Fire Department within normal business hours at 414-529-6168 to request free smoke detectors. Please provide the following information when calling in: Name, Address, Number of smoke detectors needed, and a call back number.

Contact the Hales Corners Fire Department for a CPR Class
(414) 529-6168
Residential Knox Box Program
The Hales Corners Fire Department (HCFD) is proud to introduce a new program for the residents of Hales Corners. The Temporary Residential KNOX-BOX Loan Program provides a secured means of access in case of an emergency. KNOX-BOXES are safe, secure and UL tested.
What happens during an emergency when you can't come to the door due to a medical or physical aliment? The HCFD has a limited number of residential KNOX-BOXES to be loaned out to our residents in need. With a residential KNOX-BOX in place, the fire department will be able to let ourselves in if you are having a medical emergency. The fire department gains entry into this KNOX-BOX with a master key retained in a high security vault.
The residential KNOX-BOXES are designed to be installed over the top of a resident's front entry door. When installed, an extra key for the front door (provided by the resident) is inserted into the KNOX-BOX. The HCFD will then secure the KNOX-BOX with a unique key. Only the HCFD has this key. If an emergency arises, the responding crews are able to access your key in the KNOX-BOX and enter the house without forcing entry or waiting for a key holder.
Eligibility
To be eligible for this program, an applicant must:
Be a resident of Hales Corners
Live in a one or two-family residential building
Be age 55 or older or have a medical disability or special needs
If you are interested in applying for the program or for information, please contact Chief Pete Jaskulski at 414-529-6168.
| | |
| --- | --- |
| Mission Statement:The mission of the Hales Corners Fire Department, through it's members, is to provide effective fire prevention, life safety and emergency services in the most efficient manner possible to ensure public safety and minimize economic loss. | |
Hales Corners Fire Department
10000 W Forest Home Ave
Hales Corners, WI 53130
Contact:
Non-Emergency Phone: 414-529-6168
Fax: 414-529-6169